Happy New Year!!!! We had an amazing family visit trip back to Taiwan and just came back last week and covered a beautiful wedding in Villa Montalvo. Year 2012 looks great to us. And we are excited to see the awards email from WPPI.
With a total of 3200 images submitted by photographers worldwide in WPPI 2011 second half photography competition. We are very excited and honored to receive one 1st place award for Danny Dong, and one 2nd place award for Julia Dong.
Here is the entire award winning gallery
1st place award to Danny Dong for photojournalism category:

2nd place award to Julia Dong for Wedding Categorty: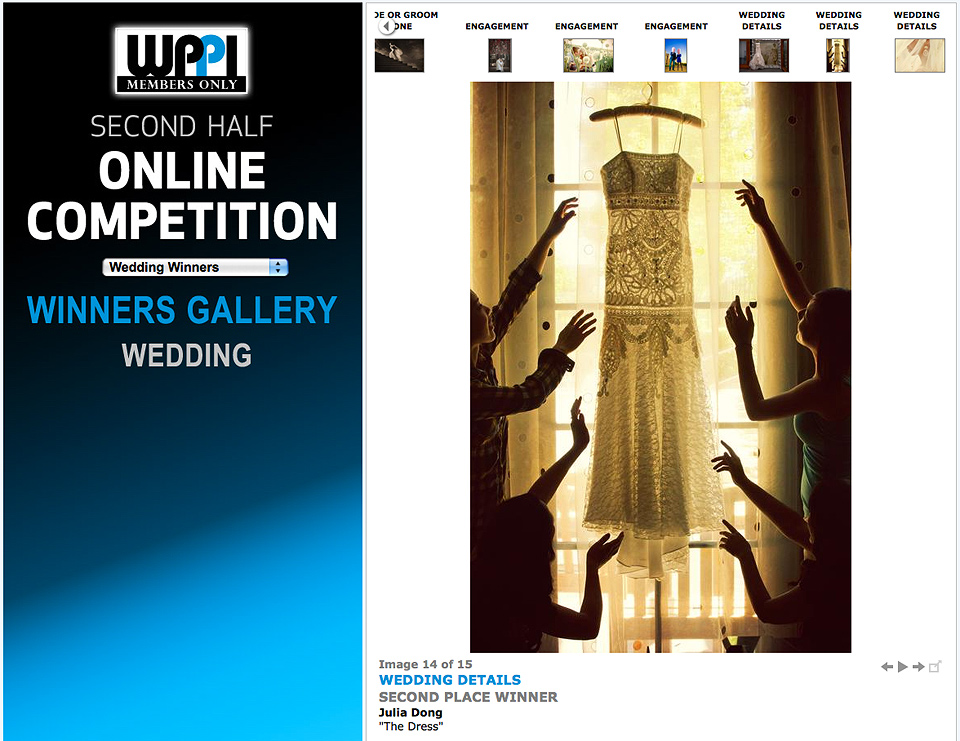 Thanks WPPI for the awards, and most importantly, thanks all our 2011 clients for the trust and giving us the honor to be their wedding photographers.  It's a big encouragement to us and we will work hard in 2012 and hope to get even better scores.